Eddie Lacy was born on June 2, 1990, in Gretna, Louisiana. Eddie Lacy attended the University of Alabama just like Ha Ha Clinton-Dix. Eddie was drafted by the Green Bay Packers in 2013. Eddie Lacy has been in the NFL for two years and with those two years he has changed the whole tempo of the Packers offense.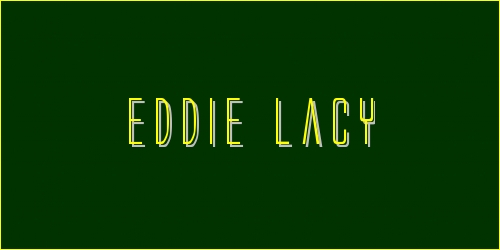 Before the Packers drafted Lacy, they did not really have a very good running back. So because of not having a very good running back, Aaron Rodgers was forced to throw the ball a lot. Now, there is nothing wrong with that because Rodgers is a very talented quarterback, but the coaches did not want him throwing the ball every single play.
So, they drafted Eddie Lacy, a powerhouse who does not get tackled very easily. Eddie is a very stocky man, being about 5 foot 11 inches and 230 pounds. He may weigh a lot but I guarantee that 90% of that weight is pure muscle. Eddie is also a very good receiver as his nickname is moss. He is nicknames this because he has hands like Randy Moss. Randy Moss was a very good receiver, as is Eddie Lacy. If Eddie was not a running back he could probably be a wide receiver because of his catching ability. Eddie Lacy will become one of the best running backs in the league because of his will to be the best there is.