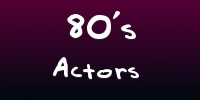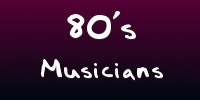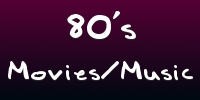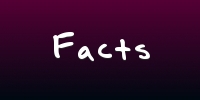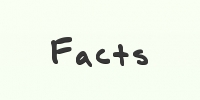 ROB LOWE:
Rob Lowe was born in Charlottesville, Virginia.
When he was a baby he got a terrible virus, and because of that, he is deaf in his right ear.
WHITNEY HOUSTON:
One of Whitney's nicknames was "Nippy."
Her favorite actress was Jessica Lange
One of her favorite foods was "Pop Tarts."
PATRICK SWAYZE:
While Patrick was acting in one of his movies, Letters from a Killer, and he fell from the horse he was on and broke both of his legs.
Patrick died of pancreatic cancer.
JOURNEY:
The band was founded in 1973.
They had 17 songs in the top 40 songs between the years 1978-1986.
MOLLY RINGWALD:
Molly Ringwald can speak French fluently.
She turned down classic roles such as, "Pretty Woman" and "Ghost."
PRINCE:
Prince was a Jehovah's Witness.
He got sued by his sister after she claimed she had written the lyrics to one of his songs.
SIGOURNEY WEAVER:
Her father was President of NBC.
She has been nominated for many Academy Awards.
QUEEN
Some of the members of queen were already in a band before, called, "Smile."
Queen has a couple of Guiness world records. Such as, they have the longest running fan club for a rock group.
CITATIONS:
Boomsbeat. The contributors to Boomsbeat. n.d. Web. 26 May 2016.
Whitney Houston Blog Spot. Blogger. 2010-2012. Web. 26 May 2016.
Yak Max. The contributors to Yak Max. 2016. Web. 26 May 2016.
Encyclopedia.com. Cengage Learning. 2016. Web. 26 May 2016.
Celebrity Toob. Contributors to Celebrity Toob. 2010-2016. Web. 26 May 2016.
Mental floss.Dennis, Felix. 2016. Web. 26 May 2016.
10 facts about. Contributors to 10 facts about. 2016. Web. 26 May 2016.
Up Avenue. Contributors to Up Avenue. n.d. Web. 26 May 2016.